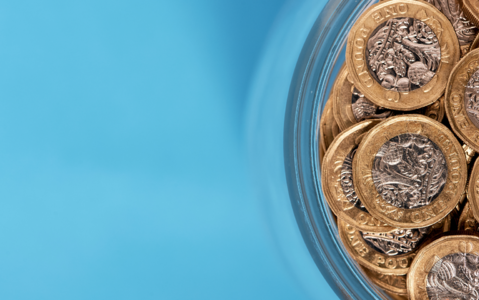 What Used Car Finance Should You Choose?
There's no doubt about it; buying a car is a big investment as well as an exciting purchase. Finding an affordable used car is something that we help customers with on a daily basis at West Motors, and budget is a large part of the decision-making process.
Finance makes buying a car affordable by spreading the cost across monthly payments, bringing your dream car within reach. Understanding finance can initially seem overwhelming, but as experts in offering a variety of car finance options, we work hard to make it simple.
Types of finance
The type of car finance that will suit you best depends on your circumstances and how you approach car ownership. Understanding the options available helps you find a finance package that suits you.
Hire Purchase
Hire Purchase is a common form of finance that effectively means you'll own the car outright at the end of the term. You'll put a deposit down first, and the rest of the loan is secured against the vehicle; you effectively hire the car from the lender until the final payment is made. After that, the car is yours!
One of the good things about Hire Purchase is that you can pay the finance off at any time, and you won't be restricted by a mileage limit.
Personal Contract Purchase
A Personal Contract Purchase is a popular option when it comes to financing a vehicle, and will usually see you put down a deposit, followed by fixed monthly payments. However, you won't automatically own the car at the end of the term. Instead, you'll have the option to pay the remaining value of the car (known as a balloon payment), give the car back, or upgrade to a different car and begin a new contract.
The amount you pay each month will depend on the deposit you put down, the mileage limit, the number of months you've spread the cost over, and the predicted value of the car at the end of the term.
PCP payments are often lower than HP payments, though be mindful that there will likely be financial penalties if you exceed the mileage cap.
Finance your next used car at West Motors
As a reputable dealership, we do all the hard work for you, finding finance packages tailored to you, and ensuring that you grasp how it works. As with any financial commitment, it's important that you understand the risks associated with missed payments.
We have helped countless customers find finance deals that make their ideal car affordable, and we'll be happy to help you too!
Find a range of used cars to choose from in Uxbridge
With over 100 cars in stock that include a variety of makes and models, our selection of used cars provides options for every lifestyle and budget. In our online showroom, you can filter vehicles by maximum monthly payment, get finance quotes under each vehicle, and even reserve a car online for just £99! Get started by browsing all the quality used cars we have in stock here.