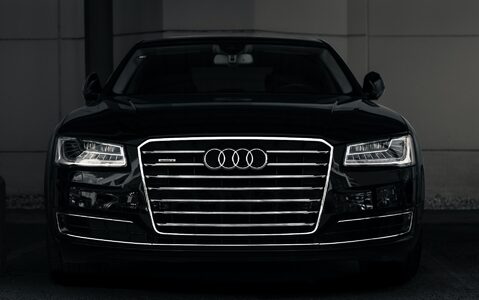 When it comes to bridging the gap between the luxury feel of a prestige vehicle and the practicality and affordability of a household brand, there are very few that do it quite like Audi. It's a manufacturer that remains consistently popular amongst customers here at West Motors, and that's thanks to the versatility of its models. It caters to various lifestyles - and budgets!
Why choose an Audi?
Comfort
Audi is known for quality interiors, not only in terms of how the driver feels when they're at the wheel, but also for the consideration made for passengers, as well as how the cockpit is laid out. It's all designed with both convenience and comfort in mind, and the leather upholstery in many models oozes quality.
Aesthetics
Naturally eye-catching and elegant in its styling, Audi has cultivated an air of timelessness around its designs. Sleek and stylish is clearly what Audi aims for with every model, but this doesn't come at the cost of practicality.
Technology
Audi's in-car infotainment system, MMI, is one of the best on the market, loaded with features that ensure they stay on the cutting edge of driver convenience. Alongside the audio elements of the MMI system, many Audis now come with sat nav included too.
Audi's commitment to technology also extends to safety features, including blind spot monitoring, lane assistance, and adaptive cruise control.
Which Audi should you choose?
Audi hatchbacks
If you're looking for an all-rounder, an Audi hatchback, such as the A3, should be your first port of call. With surprisingly low running costs, they're economical as well as comfortable, and they handle well, regardless of if you're doing short school runs, or regularly commuting for hours at a time.
Audi saloons and estates
Keen to cruise in your Audi? If you often hit the road for long periods of time, models such as the A4 and A6 will give you that smooth journey every time. They're spacious too, making them great candidates for your next family car, or handy if you regularly transport things like luggage or golf clubs!
Audi SUVs
With the rise in popularity of SUVs, Audi has upped it game in producing models that tick every box. Models such as the Q2, Q3 and Q5 offer space and comfort without losing sight of the practicalities of everyday life. Large boot spaces make loading dogs, shopping and luggage easy, and comfortable interiors make for a pleasant ride for everyone.
Find your next used Audi in Uxbridge at West Motors
At West Motors, we have a range of stunning Audis available to choose from. Whether you want to visit our Uxbridge dealership in order to choose the one for you, or make your selection and reserve your next Audi online for just £99, we're here to help.
Finance is available to help spread the cost, our warranty packages can help keep your Audi protected beyond the handover, and each vehicle is thoroughly inspected before it leaves with its new owner.
To start the journey to your next Audi, head over to our online showroom to see the selection. View our Audis here.