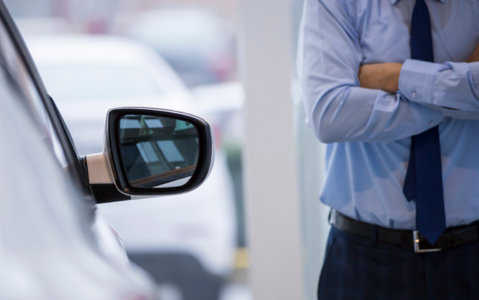 What Are The Best Questions To Ask When Buying A Second Hand Car?
Buying a second hand car is no small purchase, and getting all the information you need is essential for you to buy with confidence. Asking the right questions helps you make an informed decision, and at West Motors, our friendly team provide answers that help hundreds of customers find their perfect car.
Here are some of the best questions to ask when you buy a second hand car…
What safety features does the car come with?
Safety is paramount, particularly if this vehicle is going to be a regular taxi for your little ones. Understanding what technology is installed to maximise the safety and security of everyone travelling will tell you whether the car is a good fit. Keep an eye out for things like adaptive cruise control, lane departure warnings, automatic emergency braking, blind spot monitoring, and reversing cameras.
What driver convenience can the car offer?
We spend a lot of time in our cars, so the more they can do for us the better. For example, if you're a regular commuter, a Bluetooth phone and audio system such as Apple CarPlay will be pretty handy to have. Parking sensors make errands around town easier, a Sat Nav is a must-have for long journeys, and heated seats provide pure driving comfort whatever your lifestyle.
How economical is the car?
With motoring costs rising, it's now more important than ever to ask about the cost of running the car you're interested in. Think about fuel economy, the cost of tax and insurance, and whether the vehicle is going to rack up ULEZ charges when driving in and around London.
We have a range of Ultra Low Emission Zone compliant vehicles in stock today at West Motors; find the full selection here.
Is finance available?
Affording your next car is probably at the top of your list of considerations, and spreading the cost can bring your dream vehicle within reach. Flexible finance packages can be tailored to suit your budget, and the approach you take to car ownership. Asking about what's possible can help you get the best deal. Find out more about finance at West Motors here.
Can I get warranty?
Warranty offers peace of mind beyond the handover, so whether it's the remaining manufacturer's warranty, or an extended warranty, the protection it provides is well worth the ask.
At West Motors, we offer two of the UK's leading car warranty products, designed to offer similar protection to that which the manufacturer would have supplied when the vehicle was brand new. Find out more here.
Can I test drive the car?
Test driving a car gives you the full experience and will be the best way to find out if the car is for you or not. We've got some top tips for getting the best out of your test drive; read them here.
Find second hand cars in London at West Motors
Whatever your used car question, we can help you get answers here at West Motors in Uxbridge. Our knowledgeable team are here to help you find the right car, finance it affordably, and ensure you drive away happy. Start by browsing our extensive range of second hand vehicles here.