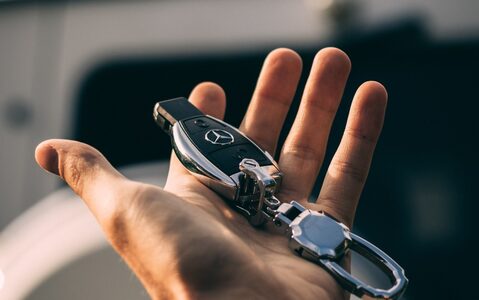 Sell or Part Exchange Your Car at West Motors
Knowing what to do with a car you no longer want can be tricky; selling privately is hardly hassle-free! If you're upgrading to a new-to-you car, part exchanging is a great way of handing off your existing vehicle and putting it towards your new purchase too.
Not only do we offer part exchange as part of the car buying process here at West Motors, but we'll also buy your car too! Whilst any make and model is considered, what we're really after is a car that's under four years old with less than 80,000 miles on the clock.
What is part exchange?
Part exchange involves using the value of your existing vehicle to contribute towards the cost of your new one. This reduces the price of the car you're moving on to and solves the problem of getting rid of your old one. It's a popular part of buying a used car, and it's one that we facilitate on a daily basis, so you're in safe hands!
How do we buy your car at West Motors?
The car valuation process at West Motors is simple - we pride ourselves on making it as easy as possible for you to get the best price. Firstly, we need to know as much as possible about the car, and our online form is the place to give us the details. Once you've submitted it, one of our team will then be in touch to discuss what happens next.
Then, at a time that's convenient for you, you can visit us here at West Motors with your car in order for us to inspect it, and for you to find out exactly how selling your car with us will work. At this appointment, we'll take a good look at the car, taking into account condition, mileage and history in order to generate a valuation. It's also an opportunity for you to get all the answers you need from us about how we'll handle the sale. Rest assured, it doesn't take long and we'll be able to confirm things with you there and then.
Also, if you've not already picked your next car from our vast selection online, now's the time to browse them in person! There are plenty of makes and models to choose from, from cars for high-end budgets to quality, affordable motors.
Once your vehicle has passed all the checks that we put all of our used car stock through, and you're happy with the arrangements, the sale will be completed. Simple!
Ready to sell your car at West Motors?
Whether you're looking to trade in your old car for one you've fallen in love with at West Motors, or you're looking for your existing car to make you some cash, we can help! Get started by entering your vehicle details on our website, and we'll be in touch to arrange the rest.